5 Ways Retailers Can Tackle Flickering Customer Loyalty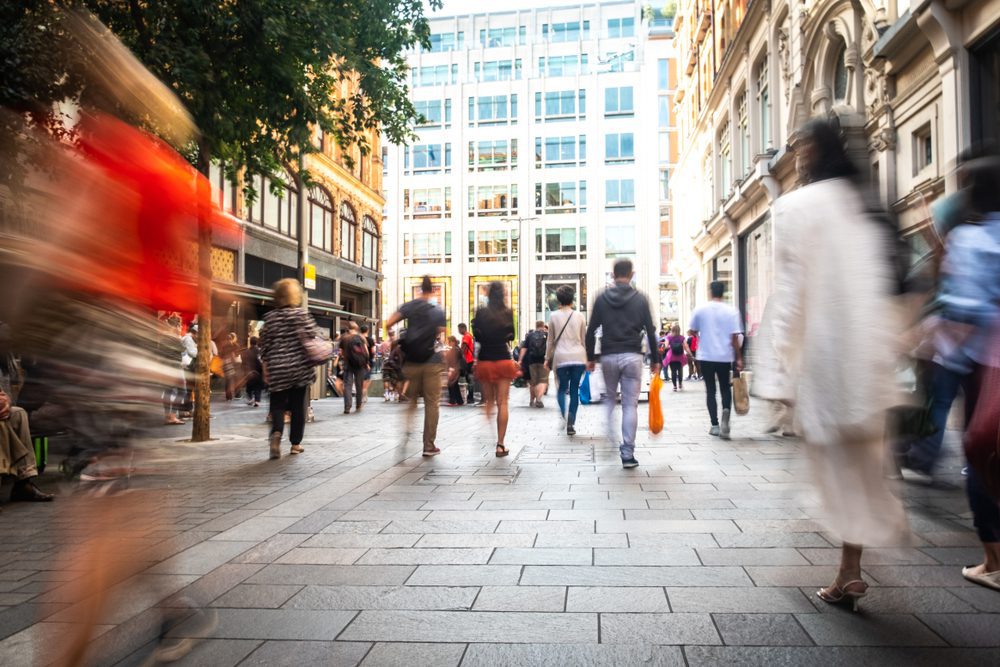 New PwC research found that three in 10 customers are more likely to try a new brand – and that number is even higher among younger consumers.
But retaining (and retaining) customers isn't just about programs and points anymore. Results of Retail Touch Points annual Benchmark Report on Customer Loyalty and Personalization reaffirm that retailers are focused on building a strong foundation of first-party data to support their supply chain, in-store services, omnichannel marketing and experiential strategies.
Despite their investments, there are some shortcomings and opportunities for improvement. When making your plans for 2023, consider these recommendations, based on the results of the 2022 survey:
Diversify your marketing mix
Online customer acquisition costs have reached unprecedented levels, which means marketers are trying to diversify their toolkits. In some cases, they're even going back to the chains of yesteryear to shake things up.
In fact, the use of traditional media – such as TV, radio, direct mail and outdoor advertising – as a customer acquisition tool has grown from 29% in 2021 to 51% in 2022, just behind raising awareness by e-mail (68%). Over the past year, we've seen digital native direct-to-consumer (DTC) brands like Athletic Greens and SmileDirectClub airing linear TV spots on the networks.
But make no mistake, going back to "traditional" media doesn't have to be boring in any way. Consider the Fortnite x Balenciaga immersive 3D billboard launched in key markets to promote their partnership. Of course, he technically was a traditional channel (outdoor advertising), but the execution was everything but traditional.
As you develop your strategies and investments for 2023, consider changing your marketing mix to include a more diverse range of channels that can meet your brand and performance marketing goals. Sure, marketing teams want to have a quick and measurable impact on the business, but brand building remains key to building valuable relationships with consumers.
Collect and leverage first-party data
Inflation and the threat of a recession bring discounts to the fore. Almost three-quarters (73%) of survey respondents said discounts were their main method of building customer loyalty, up from 55% in 2021.
It's impossible to ignore the real economic concerns of consumers, but if loyalty is a priority, brands and retailers need to broaden their thinking and think about how they can create long-term customer appreciation and value. . After all, retail is not just a one-time transaction; it's about building a mutually beneficial and meaningful relationship. This is where first and zero-party data plays a vital role. However, brands face several challenges as they strive to collect and use data to their advantage.
Key data challenges include:
Analyze data to determine optimal communications and offers (75%);
Maintain a database of complete and real-time customer information (71%); and
Incorporating both structured and unstructured data (68%).
Overall, respondents said they were less concerned about privacy issues, including consumer concerns (58%), compliance with regulations such as GDPR and CCPA (51%), and the prospect of a decrease in the number of "cookies" facilitating online tracking (32%). . However, brands cannot underestimate the importance of having a compliant and transparent process in place for collecting and using customer data.
Stand out beyond free shipping
Last year's top loyalty driver, free shipping, declined slightly from 64% in 2021 to 57% in 2022. This is likely due to free shipping no longer being a competitive differentiator, but rather an omnichannel standard. Brands and retailers need to find new ways to differentiate themselves live.
Brands and retailers are investing in a variety of capabilities, from in-store touch services and relationship building (62%) to personalized product recommendations that are emailed and tailored based on customer preferences, purchase history and/or popular products. . It should be noted though that, like free shipping, these methods are low-hanging fruit opportunities and not necessarily innovative approaches.
Going forward, brands and retailers should build their capabilities to include less common tactics, including: personalized abandoned cart emails (41%); recommendations based on mobile apps (38%); adjust email campaigns and cadences based on customer engagement levels (29%); and segmenting consumers into personalized email streams based on their behaviors (29%).
Invest in your people
Given the headlines surrounding the "big quit," it's no surprise that employee turnover is impacting customer experience and retention efforts in general. In fact, 41% of respondents said their top challenge was that understaffing was negatively impacting the in-store customer experience. With so many brands and retailers relying on in-store services and relationship building to drive loyalty, this is something that Needs to address.
Brands and retailers focus on culture: creating internal communities centered on support and empowerment. While the opportunities for training and progression are great, associates should feel empowered to do their best right now. That means giving them access to tools, technology, and data that can help them have better conversations with customers and deliver sharper service experiences.
However, there are many differences in respondents' data collection practices: 65% have access to purchase history, broken down by items and basket contents, and 45% collect customer service data such as complaints, product returns and reviews. Even fewer respondents have access to company-related social media activity (33%), customer referrals (23%) and customer lifetime value (22%). It should also be noted that these results represent general data collection practices; we don't know if associates are able to access and use this data – a clearly untapped opportunity for brands in all categories.
Be Transparent About Inventory Challenges
For the second year in a row, product availability issues topped the list of retailers' toughest customer loyalty challenges, at 44%.
Supply chain challenges are real (and they certainly won't go away in the next year), which is why brands should strive to be transparent about these issues. Marketing, e-commerce, social and operations teams must work collaboratively on campaigns and adjust their schedules as supply chain issues and stock-outs arise. Agility is essential in this volatile era and having all hands on deck is key to developing proactive response plans.
Additionally, companies should explore different ways to build product awareness and drive engagement. For example, we saw more brands revealing that they were building VIP benefits into their loyalty initiatives, such as exclusive experiences and early access to products. Limited product drops can provide brands with an excellent view of demand and help them tailor future plans. By focusing releases on specific buyer groups or segments, you also control inventory (and demand).
Brands and retailers can also broaden their approach to curating and merchandising products. E-commerce recommendations and personalized store service are widely known, but social media influencers can also help shape the narrative around product availability and demand. For example, if you find that a hot new sneaker design is quickly out of stock, share similar designs with your influencers and wider social community so they know alternatives exist.
Customer loyalty evolves and reshapes itself as buying behaviors change. But by considering these five takeaways, you can have productive internal conversations that can drive innovation in your business in 2022 and beyond.