Best BBQ Spots in Midland, Based on Customer Reviews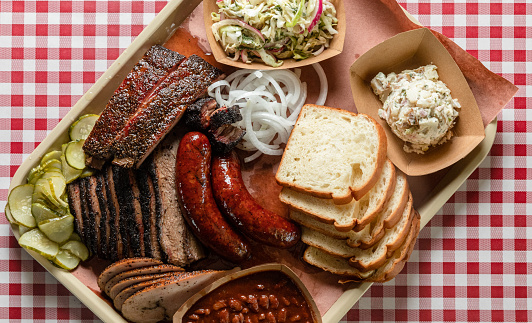 True Texas BBQ at HEB located at 5407 Andrews Hwy boasts a 4.5 star rating on Yelp with 153 reviews, four out of five stars with 30 reviews on Tripadvisor and 4.2 out of five stars on Google with 603 reviews.
True Texas BBQ stores are located in a total of 19 HEB grocery stores across the Lone Star State. One reviewer seemed pleasantly surprised after a visit to the barbecue tucked inside a local grocery store.
"I must admit [we] Were skeptical about going for BBQ located in a grocery store, but we're so glad we did, the food was great, the atmosphere nice and the beer cold," the reviewer said, adding that the experience was "perfect".
The True Texas BBQ website notes that all BBQ smoked meats are hormone-free, all-natural, free of preservatives, and slow-cooked with recipes designed by experienced pit masters.
Texas Monthly gave the restaurants its endorsement in 2019 with the title of "Best BBQ Chain in Texas".
On the plus side, reviewers pointed to the barbecue's price and overall affordability, with others citing True Texas BBQ as a good choice considering the cost, quality, and quantity of food. Several reviewers cited True Texas BBQ's great taste and experience being better than most expected from a chain located in a local grocery store.
Location: 5407 Andrews Highway Midland, TX