Consumer loyalty. What is the role of the contact center agent?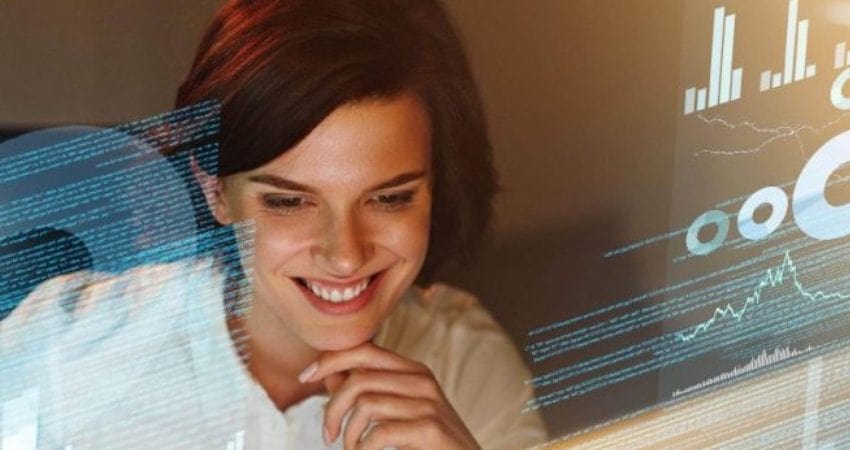 Develop a successful customer retention strategy. What is the role of the contact center agent?
These days, especially among young people, long-term brand loyalty is driven by more than just the product or service a company sells. A brand and its agents' stance on social issues, diversity and sustainability comes under scrutiny, as Chris Wyper, director of global industry strategy, retail and e-commerce at the house of Chat desk explores in this article the place of the contact center in this equation.
The pandemic has had a significant impact on the way we interact with brands, with nationwide lockdowns banning face-to-face interactions and forcing businesses and consumers to embrace digital alternatives. Today, as customers begin to engage with brands again in a more holistic way, interacting both in-person and virtually, organizations across all industries need to ensure they are able to meet customer expectations. customers at every touchpoint to build customer loyalty.
Although customer loyalty today is primarily driven by a company's ability to resolve customer issues on first contact, it will increasingly be shaped by how effectively customer service representatives can convey brand values ​​in a broader social context.
A global Chat desk report found that 53% of Gen Z consumers, a group born between the mid-to-late 1990s and early 2010s, started using a company's services or products specifically because of the diversity of their customer service. Meanwhile, 46% of Gen Z consumers would stop buying from a company because of their corporate stance on social issues, compared to 35% of consumers overall. The report also found that more than half (57%) of consumers of all generations said they were more loyal to companies that had helped their customers throughout the pandemic.
These findings illustrate the challenges brands face when looking to engage with customers from different demographics and cultural groups. In order to empathize and build a better relationship, brands must not only meet the expectations of these different cohorts from a customer experience (CX) perspective, they must also demonstrate that they are aligned with their environmental and social values. Contact center agents are therefore playing an increasingly important role in promoting a brand's ethics, with agents now more important than ever in upholding overall brand values.
The role of the contact center
The contact center has transcended basic customer support, with agents no longer there to simply answer calls or emails. Instead, they are seen as trusted advisors, guiding customers through their journey.
Young consumers have become particularly aware of corporate policies and actions in a broader social context. Sustainability issues are among the main issues that remain at the heart of the concerns of these young consumers. For example, 40% of Gen Z consumers and 42% of Gen Y consumers, a group born between 1981 and 1996, have stopped using a company's services or products in the past year. because of their position on sustainable development.
Contact center agents are increasingly becoming brand ambassadors who must be able to understand and proactively respond to consumer needs. As contact center agents become increasingly important in driving business growth, agent attrition remains a challenge for contact centers, with the majority of organizations waiting a churn rate of 20% by 2025.
Many organizations are taking steps to better engage and retain contact center agents as their strategic importance to business performance increases. To keep agents happy and engaged, organizations are investing in new technologies, like workforce engagement management (WEM) tools. According to our research, 78% of customer experience professionals say investing in WEM tools in the contact center is a priority for their organization. These investments can have a significant impact on agent productivity and retention, while driving staff engagement to ensure they remain enthusiastic brand advocates.
Generate income
Organizations now see the potential to drive revenue – and customer satisfaction – through proactive, outbound engagement. More than 67% of organizations say their contact center is transforming or has already transformed into a profit center as a result of developing and maintaining more holistic customer engagement strategies across all channels.
This paradigm shift in how contact centers operate will require increased investment, new strategies and technologies, as WEM tools and other specialized technologies become increasingly central to the operation of the modern contact center.
Happy Agents Drive Great CX
Today, the values ​​associated with diversity, equity, sustainability and inclusion are crucial elements of a business strategy that can drive business performance and build customer loyalty. Creating a culture of transparency and mutual support that nurtures employees and facilitates innovation is one of the best ways to engage a workforce. This, in turn, will help ensure teams are always striving to deliver the best possible customer experience and uphold brand values ​​in every interaction.

Chris Wyper is Director of Global Retail Industry Strategy at Talkdesk.
With over 25 years working in the retail and consumer goods industry, he has held leadership positions defining and executing strategic transformation in the grocery, wholesale and retail of luxury.
Over the past 5 years, Chris has helped shape the strategic direction and direction of technology companies as they align with industry verticals.
Talkdesk® is a global leader in cloud contact centers for customer-centric businesses. Our automation-focused customer experience solutions optimize our customers' most critical customer service processes. Our speed of innovation, vertical expertise and global footprint reflect our commitment to ensuring businesses can deliver better experiences across any industry and through any channel, resulting in higher customer satisfaction. customers and accelerated business results.
For more information on Talkdesk, see their company profile