Customer reviews: F&B operators welcome constructive feedback, but be wary of 'unfair' malicious feedback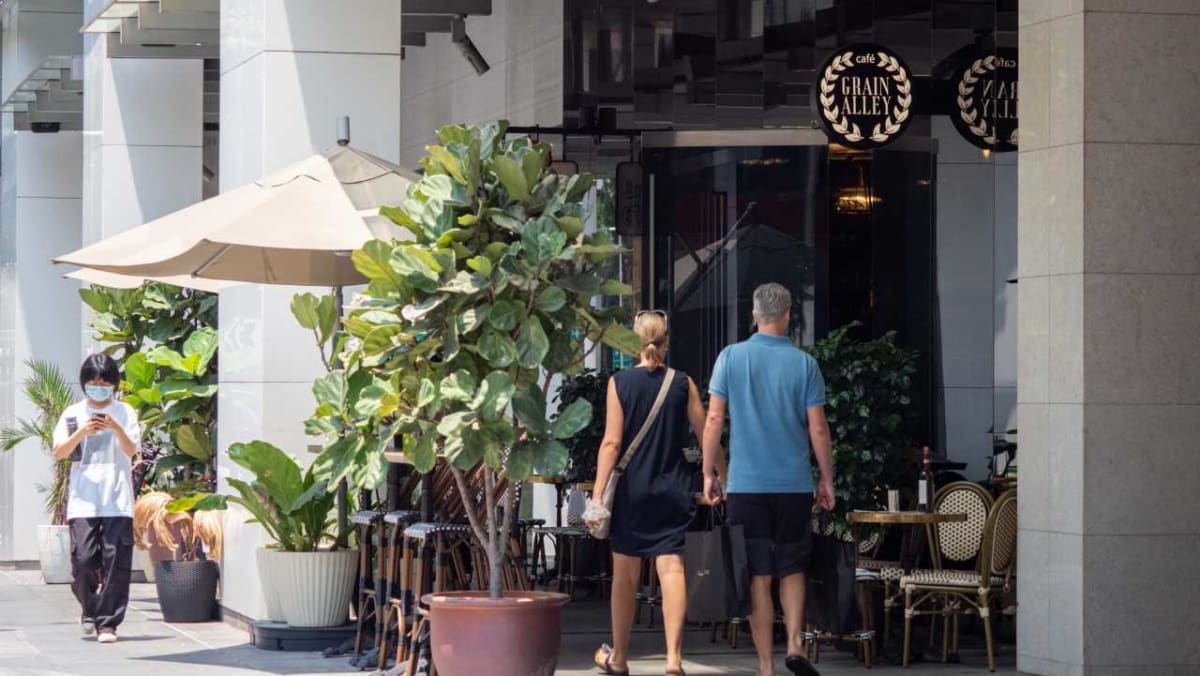 SINGAPORE — When a customer left a negative one-star review on his food and drink page on Google last year, Jekyll and Hyde bar owner Chua Ee Chien was outraged and decided to retaliate by responding to the notice.
After all, the client was being unreasonable, Mr. Chua reminded TODAY.
The customer had placed an order for his food to be delivered, but the delivery person could not locate the bar and left the order unfulfilled. Instead of giving feedback to the delivery service, the frustrated customer lashed out at the bar with a scathing online review that lowered his average rating.
At a time when customer reviews can make a big difference to the fortunes of restaurant businesses, Mr Chua said he had "gone crazy" defending his establishment from unwarranted criticism.
But it was only later, after he had calmed down, that he realized he shouldn't engage with customers like that anymore. He also apologized to the client.
"At the end of the day, we're still a service company, and everything is online and public, so people are going to take sides one way or another," Chua said.
"You want to bring out the best person and not…attack the other person."
Other food and drink operators TODAY spoke to said responding harshly to online criticism is akin to "fighting fire with fire". Ultimately, the party that usually loses is the restaurant, they added.
Their comments came days after a cafe in Orchard Road was caught up in controversy for "bullying" customers who left bad reviews on Google and rewarding those who gave positive ones.
In one such response last year, the cafe – Grain Alley at Orchard Central mall – told a reviewer to "take a shower, you smell" after receiving a one-star review about the restaurant's policy from not allowing customers to work on their laptops or digital tablets.
The cafe hit back at public criticism last week, saying it responds to critics who act badly towards their employees.
While there may be bad customers as well as unfairly harsh reviews leaving reviews, restaurateurs and food vendors said they should always take the high road in such situations.
Mr Aston Soon, founder and chief executive of western food chain Aston's Group, said it was up to the restaurant 'to be rational and to handle (feedback) correctly'.
"I don't believe that exchanging harsh words will solve the situation…when you touch on emotions, it's dangerous because your words and actions can be very impulsive," said Mr. Soon, owner of more of 40 foods and beverages. outlets all over the island.
"(Eating establishments) should do it in a more professional way, take a step back and try to be gracious and rational in resolving the issue," he said.
BAD REVIEWS CAN IMPACT A BUSINESS, STAFF MORALE
Several operators say they are not offended by bad reviews if the criticism is constructive, but more often than not negative reviews are posted with the apparent aim of tarnishing the company's name.
Cafe owner Colin Chen said his team takes valid negative reviews seriously.
"If it's a bad review with a good rationale, we really take it to heart…we just accept it and say thank you for the feedback," said Mr. Chen, owner of The Refinery, a cafe in Jalan Besar and of the coffee chain. Hello Arigato.
However, there are also bad reviews that give restaurants no clue on how to improve, or just tell people to stay away from the establishment.
"The worst are one-star reviews with no comments…and the timing (of their visit) is never mentioned," Mr Chen said. "We don't know the context of the review, and there are no suggestions for us to consider and respond to."
Mr. Samuel Yik, general manager of Chinese restaurant chain Dian Xiao Er, said that although most customers are courteous and kind, he thinks there is a small proportion who "want to harm the business". .
"They're not graceful enough, once there's a little bit of time they jump in and say this business is bad…they blow up and make the little things bigger," he said. .
But such unwarranted negative reviews don't bother him, Yik added.
"We don't think we should argue or retaliate, we don't waste time doing that, it's just a small percentage (of reviews)…customers will always exercise their judgment (as to whether they should eat here) , " he said.
Nevertheless, bad reviews could still hurt a restaurant's business in terms of popularity and therefore revenue. Such reviews could also weigh on staff morale.
"(There are) people who go online and leave hate speech. They find a way to be heard, but the person who manages the social media accounts for the restaurant is also a person, and that's not not a pleasant feeling," Mr. Chen said.
"I wish everyone was nicer…if a message is conveyed well, a restaurant will improve."
THE CUSTOMER IS MOSTLY RIGHT
In Grain Alley's response to accusations of customer intimidation, the cafe claimed that some of its customers felt "this sense of misplaced power over the serving staff and this has led to frequent abuse, ranging from oral to physical".
Speaking to TODAY, food and drink operators said that while customer preferences and opinions should be respected in most cases, the line is crossed when abusive behavior or language is used .
Although Mr. Chen did not wish to comment on the Grain Alley case, he said that for most customer disputes, he would urge his staff members to "vacuum it" and remind them that "the customer has usually right".
"But when the customer becomes abusive or rude, I find it necessary to defend my staff," Chen said. "He's a human at the front desk, after all."
Recalling an incident at his restaurant, Mr Chen said a customer once used a slur against one of his new staff during an argument. Mr. Chen was furious when he heard this, but was not in the cafe at the time to intervene.
"(If I was,) I would have stepped in and asked him to calm down and be lucid. (Calling names or insults) is where I draw that line."
Some restaurants have even considered legal action when their customers are off the mark.
Mr. Yik from Dian Xiao Er said that last year, a customer wrote him an email claiming he had contracted food poisoning after eating food delivered from his restaurant and demanded compensation of 20,000 Singapore dollars.
Mr. Yik was puzzled as he had not received any similar complaints from other customers during this period.
"They said if we didn't pay them they would write a negative review," Yik said. "So we responded by saying if you dare to do this we will seek legal help."
WAYS TO HANDLE BAD REVIEWS
Restaurant owners said the best way to deal with bad reviews is to resolve any disputes privately, not publicly. the review platform.
Mr. Yik said the best way to communicate with a dissatisfied customer is actually over the phone.
"There are cases where we try to ask (the client) to call to discuss certain cases, to find out more, and we finally find out that it was a misunderstanding," Mr. Yik. "Most of them will speak nicely to you, and 99% of cases can be settled out of court."
Some customers may also require compensation for their experience. But in Mr. Yik's experience, customers usually stop asking for compensation when they calm down.
Mr Chua of Jekyll and Hyde added that he also appreciates customers who prefer to email their feedback to him rather than posting it in a public forum.
"I always respond and say thank you…I'm that much more grateful that the person took the time to tell me how to improve my business," he said.
When words are exchanged publicly online and in the heat of the moment, the outcome is rarely amicable.
"Tough words will only encourage tougher words and actions," Aston's Mr Soon said. "You don't see a fight where both people (become) suddenly nice to each other."
"Even if the guest responds in a mean way, we should not provoke him but continue to be genuine and sincere. I always believe that the other party will realize that in the end it is only a little problem. "