Customer support on Ethereum is here: Metamask announces partnership with VillageDAO and potential $MASK token integrations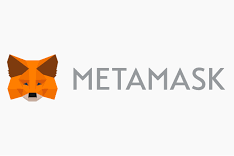 Ethereum's most popular DeFi wallet has announced a partnership with the VillageDAO to scale customer support in a decentralized and secure way. Consensys was unable to comment on the tokens that will be used to incentivize VillageDAO members, but we suspect that a native MASK token may be used for this utility in the future.
The Metamask, VillageDAO partnership: With 30 million monthly active users, Metamask is the most popular Ethereum ETH/USD wallet for DeFi users and NFT collectors. We spoke to Consensys from Permissionless to get more details on why Metamask is partnering with VillageDAO and how VillageDAO intends to expand into full DeFi on Ethereum.
Dror Avielivice president of customer success at Consensys, commented on the exponential growth of Metamask and the evolution of customer support.
"You can't keep growing like this. Soon you will need a team like Coinbase with 3,000 people or whatever in their support team. I came to the conclusion that we needed to decentralize, and the team started talking about it and fell in love with the idea.
Looking to the future, we asked Avieli how Consensys will scale to reach one billion users.
"With the mix of changes we made last year and with the VillageDAO, I welcome the 1 billion, and I seek the challenge of supporting 1 billion [users]. Very excited. Yeah, because I think we'll be ready with the mix of changes and I know whenever that happens we'll be ready.
Next, we asked Avieli how VillageDAO contributors will be incentivized to contribute to the DAO, and whether MASK tokens will be involved.
Regarding the MASK tokens, Dror teasingly replied, "What token?"
He then followed:
"It was clear that we had to do something about monetization. The details of that are still unclear because, you know, setting up a monetization system with some gamification is not an easy exercise. Metamask will be the first brand to go live once this whole system is ready, but one of the goals for me is that eventually the VillageDAO will bear the brunt of the majority of the ecosystem support.
Avieli also explained how a future revenue model could work for VillageDAO. Without going into the details of the process, protocols can fund the DAO treasury to pay contributors to provide customer support for their protocols.
"Well, in this pilot, we have a limited number of people who actually have access to VillageDAO users, and those experts are actually helping out during a design partnership phase, checking the mechanics of the tools and all that. reports. The next phase will be to verify the mechanics of the configuration, and then Metamask will be the first brand to go live once this whole system is ready.
This begs the question: how does Metamask plan to pay for customer support at the scale of 40 million users? Compared to its user base, Consensus does not generate much revenue. Could a native Metamask token be the solution?