Customer Technical Support Specialist – Life Fitness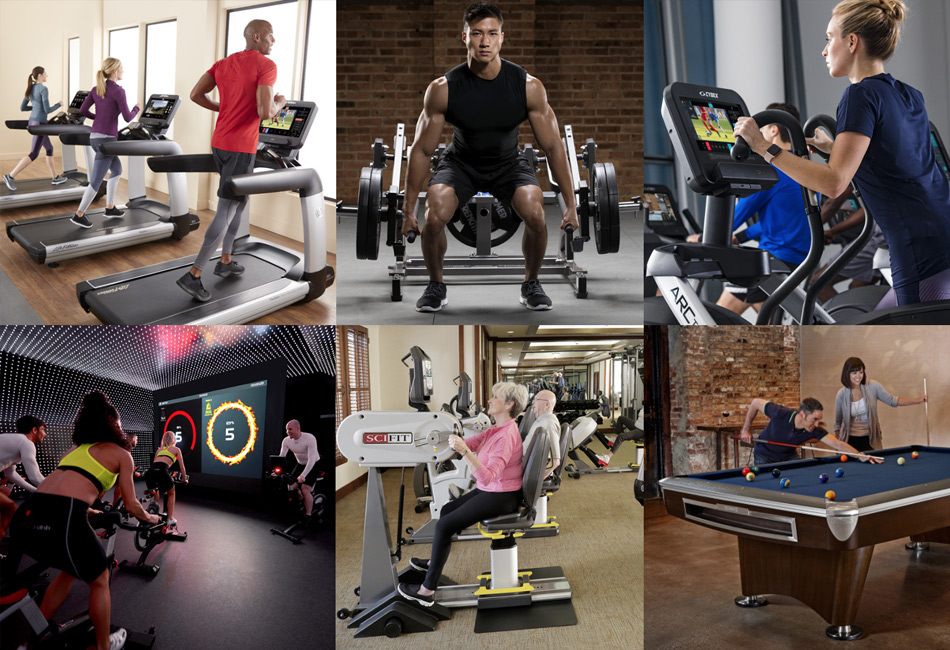 An empty treadmill isn't convincing, but once someone steps on it the stories are endless. Our goal is to emotionally connect people to their fitness journey. We are a global team from different cultures and backgrounds with a common passion to achieve and live our mission to inspire healthier lives.
Inspire. Innovate. Make an impact and join our team!
Hiring schedule: Although recruitment activities are ongoing, please note that we are looking to hire for this position open in winter / spring 2021
Special Note: In the short term and for a temporary period, this role will be 100% remote / work from home. Ultimately, the primary workplace for this position will be at the Global Headquarters in the Chicagoland region.
Join the Life Fitness Customer Service and Support (CSS) team as a Customer Technical Support Associate, reporting to the Customer Support Supervisor. In this role, you will be responsible for responding to customer contacts via inbound Automatic Call Distributor (ACD) calls and system and internal emails. You will be in direct contact with the customer and make outgoing calls as needed. To be successful in this role, you will provide professional and exceptional quality to domestic, international, commercial and consumer customers as well as Life Fitness sales representatives. You will foster positive relationships with customers while maintaining the highest standards of ethics, quality and service. You will perform all other assigned duties in accordance with customer service and support, as well as Life Fitness policies and procedures and all state and federal regulations.
Client contact:
Maintain contact with national commercial and consumer accounts by telephone, e-mail and fax and by commercial correspondence.
Explain and administer company policies and procedures relating to customer service (e.g. warranty policy, parts credit, return policy, etc.).
Communicate effectively with internal customers (within CSS and other departments) on the status of requests and help determine corrective actions to ensure customer satisfaction.
Work closely with management, internal and external field service support, supply chain and accounts receivable to ensure issues are reported and resolved.
Customer requests:
Assist customers with parts orders and other requests using ORACLE and other software; this includes entering data for customer numbers, part numbers, quantity, etc. Process orders or returns of parts under customer warranty or billable.
Monitor Oracle Business Intelligence (OBI) to assess daily open order reports and resolve open and back order issues or orders with a pending status.
Respond to all correspondence and voicemail messages from customers within established service levels.
Proactively notify the customer of any issues that might keep them from being fully satisfied and work to resolve issues in a timely manner.
Escalate out-of-stock parts issues in accordance with policy to determine parts availability and notify customer.
Technical support:
Provide general technical assistance to internal and external clients using both oral and written communication skills.
Use the operations manual to diagnose the problem and walk the customer through the solution, if possible.
Enter a service request to send a technician when needed to repair the equipment.
Demonstrate the ability to use and read schematics to be able to solve technical problems.
Qualifications
At least 2 years of related experience in a customer service and / or call center environment dealing with external clients, preferred
Technical experience in repairs and / or technical assistance in the diagnosis of repairs of electromechanical equipment highly preferred
Mechanical aptitude or good understanding of mechanics desired
Knowledge of fitness equipment and parts a plus, but not required
Excellent verbal and written communication skills
High level of detail orientation
Experience with Microsoft Word, Excel and Oracle preferred
Type 35 words per minute minimum
Projects a positive, proactive and very helpful attitude
Takes the initiative to accomplish tasks with urgency and precision. Attention to detail with a strong ability to recognize parts and part numbers
Participate as a team player
Ability to manage a fast paced environment with a high volume of contacts on a consistent basis
Able to multitask successfully. Able to work independently with minimal direct supervision
Responds to clients and colleagues in a professional and courteous manner
Must be flexible and adapt quickly to change
Proven problem solving skills
High school diploma or GED required
Bachelor's degree preferred
Do you want to take a new step in your career?
Life Fitness is proud of its talented employees and believes in providing opportunities for further growth and advancement. We encourage you to test your strengths, push your limits and unleash your potential.
If you think the vacant position you see is suitable for you, we invite you to apply.
Read the full job description