Developing a Customer Loyalty Program: A Guide for Small Businesses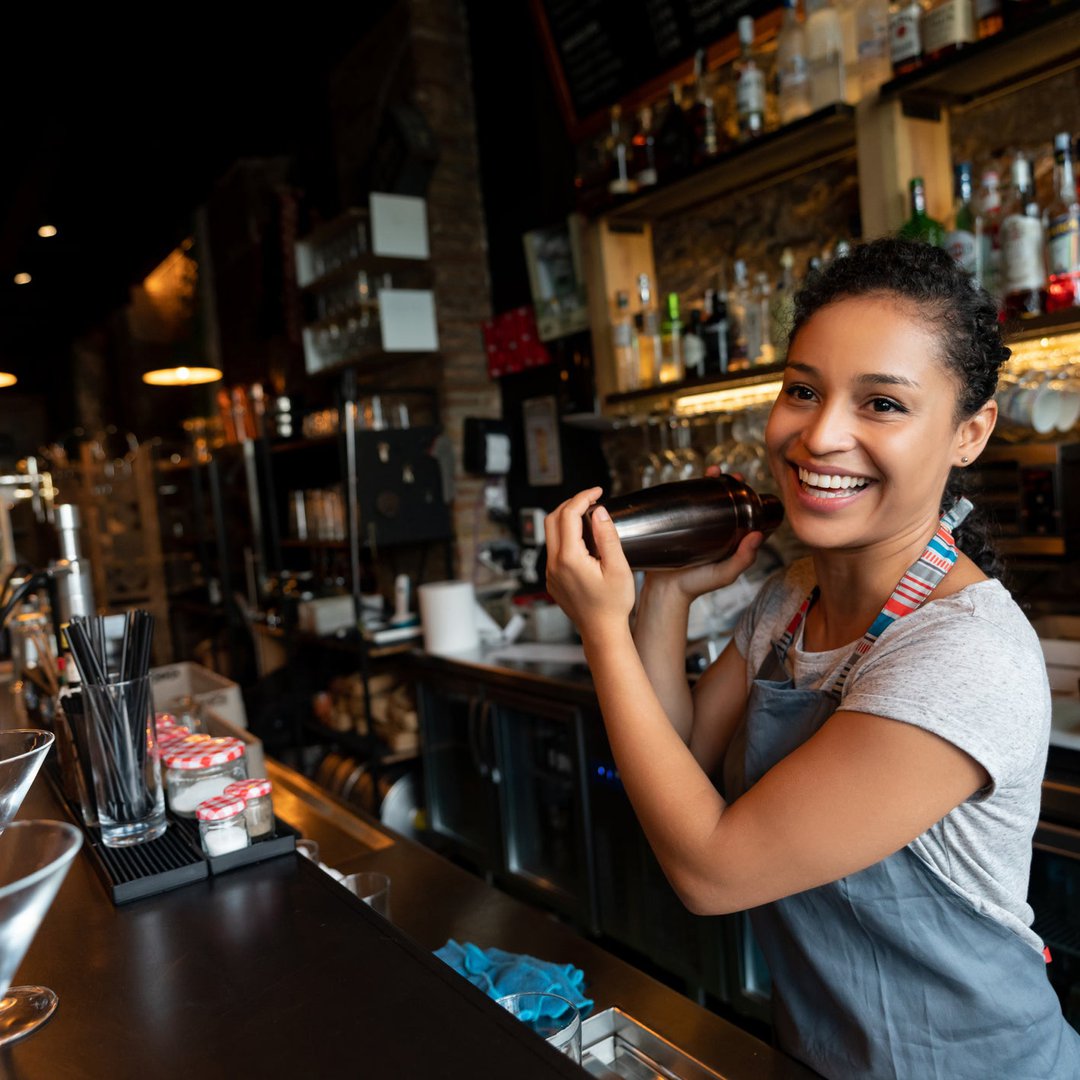 Value the customers you've worked so hard to acquire. Give them something back and increase their lifetime value by rewarding their loyalty through these five steps.
Homo Numericus had had a headache calculating customer acquisition costs that day, and now he's sat down to try to quantify loyalty instead.
"If it's costing me $100 in marketing fees to get a new customer and I'm generating a $25 margin for every product I sell, then I either have to sell 4 products to my new customer or have them buy back my product. 3 more times in the future."
The most common version of loyalty is one that is quantified through repeat purchase. This is where Homo Numericus tends to overlook the value of brands – and the value of word of mouth.
Customer loyalty is not just an act; it is also an emotion, and it can generate more than direct income. But let's stay with the main line of thought of our Homo Numericus for now to explore how you can improve your business with loyalty programs.
The marketing objectives of an e-commerce business can be summarized in two steps: first, to acquire new customers, and second, to maximize sales to customers and therefore their lifetime value.

E-commerce strategies must include a strong element of maximizing value in today's competitive environment.
You have two options to increase the lifetime value of your customers: either you focus on increasing order value through short-term upsells and cross-sells, or you work on repeat, or additional purchases through longer-term relationship management and customer loyalty programs. .
Overview: What is a Loyalty Program?
Rewards programs are systems you put in place to increase the lifetime value of your customers by getting them to buy more by rewarding them with discounts or perks. Most loyalty programs aim to stimulate upsells or redemptions using a point system. At a certain number of points, a reward is given.
This can take the form of loyalty cards, which store points and allow users to carry your brand in their pockets. In principle, it is. With the number of loyalty cards in store, some people have started to consider this a nuisance.
But loyalty programs can take other forms. Amazon has somewhat reversed the concept since the members of its loyalty program certainly benefit from advantages and added value, but also pay directly.
Why is customer loyalty important?
Loyalty leaders grow 2.5x faster and deliver high ROIaccording to Rob Markey of Bain & Company.
This general vision of loyalty takes on even more importance for an e-commerce company operating in a highly competitive and globalized market, where it is economically more advantageous to work on loyalty than to acquire new customers.
But loyalty programs are also beneficial in other ways. They allow you to listen to feedback and better understand your customers. Sometimes they can even create brand value and generate ambassadors for your brand or products.
How to build a customer loyalty program
Before you start building a program, you should start by taking a broader view of customer loyalty. Once you have loyal customers, you can start thinking about a customer rewards program, for which you may need a technical solution.
You will need to gather as much information as possible about your customers and their buying habits, so if you use a CRM it will play an important role.
Surprisingly, major CRM tools don't offer the feature in their standard packages, and you may need to find a specific loyalty rewards program to integrate with your CRM or as an app for your e-commerce platform. .
Let's take a look at the five steps needed to set up a loyalty program below:
Step 1: Explore customer behavior
First, segment and analyze your CRM database to understand buying behavior and user types. Can you identify loyal customers and estimate their added value compared to the average?
What products are purchased together? How frequent are repeat purchases? This will help you identify potential up-sells or cross-sells that make sense to the customer and increase customer value for you.
Step 2: Define Loyalty
Second, make up your own definition of loyalty. Define the characteristics of the users you want to engage and retain and determine the metrics you will use to measure loyalty. What additional steps can you take to boost customer satisfaction, brand image, and user experience?
Step 3: calculation of the value
Project for the value you can create with rewards. Will revenue increase by 20% for loyal customers? Remember that you will reduce your margins in your program, so you need to make sure that a discount or reward is worth it.
You will also invest resources in setting up and running the program, so you need to calculate how much reward you can offer loyal customers and in what time frame.
Step 4: Make it tangible
Once the concept is established, think about communication. Perhaps you can give your program a name. You also need to communicate the program to the right customers.
And make it tangible so members can feel and touch it, maybe even be proud of it. A map is one of the preferred ways to make it happen, but it can also take the form of a pin or a sticker.
Step 5: Measure results
Finally, you need to measure results on an ongoing basis. You started by researching and quantifying loyalty, and now you need to measure your results to see if your projections were correct and if the program is actually driving value for you and your customers.
Examples of innovative loyalty programs
If you run another loyalty program with a plastic card and a standard formula, chances are the returns won't be as good. Let's look at some innovative loyalty programs to inspire you.
1. Frequent flyer miles
The first loyalty programs that come to mind are loyalty programs or "air miles". The first loyalty program to use mileage was launched by Texas International Airlines in 1979. Airlines were selling a high priced item and faced a challenge in marketing.
End-users in their most valuable segment – business customers – were often left out of airline choice. These valuable users didn't look at the price because they didn't pay for the tickets themselves. Airline miles were an ingenious way to motivate these end users to influence the purchase decision.
Offering tangible benefits to the end user, when traveling with their preferred airline, would encourage them to influence their purchase choice. Airline miles still exist with most traditional airlines. Low-cost airlines, for the most part, have replaced these programs with price loyalty offers.
2.AmericanExpress
American Express is not a bank; it's a credit card. It took the concept of airline miles and introduced it to other territories. You earn points by using your American Express card.
In this way, American Express incentivizes cardholders to use their Amex card rather than their bank card – and they earn commissions for each use.
Points earned from American Express could be used with a number of merchants. The points earned were quite significant and provided real motivation to use your Amex rather than another credit card.
3. Amazon Prime
In recent years, the world has been turned upside down by the digital revolution. Unsurprisingly, the same goes for loyalty programs. The most notable loyalty program today is undoubtedly Amazon Prime.
It offers real benefits in the form of record delivery times and adds both perks and extra features: video and music on demand. What is most remarkable, however, is that users happily pay a monthly subscription to be part of the program.
Loyalty does not come from a program
A loyalty program can increase sales and maximize lifetime value because it monetizes the goodwill you've built up with your customers. However, the means should not be confused with the motivation.
If you have sloppy branding, poor customer service, and poor quality products, trying to activate loyalty will only have the opposite effect of what you're trying to achieve.
Loyalty programs can only unlock value that you have already created. If you delight customers, chances are a loyalty program will work well for your business.