Fake reviews could be made illegal under new rules handed over to the Competition and Markets Authority (CMA) by the UK government.
Businesses could be fined up to 10% of their annual turnover – or up to £300,000 in the case of an individual – as a penalty for breaking the new rules under the new proposed legislation, the BBC reported.
The new powers proposed by the CMA are part of new legislation designed to prevent consumers from falling into "subscription traps" that see introductory offers replaced by higher-cost contracts without proper warning.
The average UK household spends around £900 each year after being swayed by online reviews and spends £60 on 'junk subscriptions', the government has said.
Under the new rules, it becomes "clearly illegal" to pay someone to write or host fake reviews.
Neil Addley, the founder and managing director of JudgeService, told AM: "We are 100% behind this legislation. We've long held that the integrity of genuine, verified customer reviews is essential to protecting consumers from unscrupulous merchants.
Under the new rules for subscription contracts, companies would have to provide clearer information to consumers before entering into a subscription contract.
They should also send a reminder that a free trial or low-cost introductory offer is coming to an end, and ensure customers can exit a contract in an "easy, cheap and quick" way.
Prepayment schemes such as Christmas savings clubs will also need to fully protect customers' money through insurance or trust accounts in an effort to prevent consumers from suffering from situations like the collapse of Farepak in 2006.
Commenting on the news that the government plans to introduce new laws to tackle fake reviews, Jonathan Winchester, managing director of Insight, a customer experience consultancy, said it was galvanizing the "sad realization that some companies are choosing to buy fake reviews rather than investing in improving their customer experience and generating genuine positive reviews".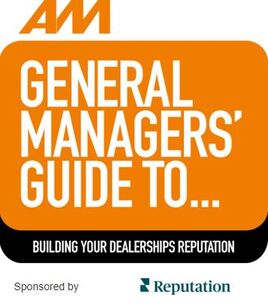 Echoing comments from Reputation's EMEA Automotive Director, Andy Wand, in the webinar AM General Manager's Guide to Building Your Dealership's Reputation, Winchester added: "Businesses shouldn't be afraid of negative feedback. Managed correctly, it provides an opportunity to learn and improve, resulting in an improved customer experience and new, genuinely positive feedback.
"As customer experience specialists in the automotive industry, we have come across an equally disturbing trend where customers have felt pressured to provide nine and ten out of ten ratings when asked for feedback on their dealership experience.
"This approach only seeks to tick boxes and trigger internal bonuses, not to ensure the highest quality of customer experience."