Fight for customer loyalty in 2022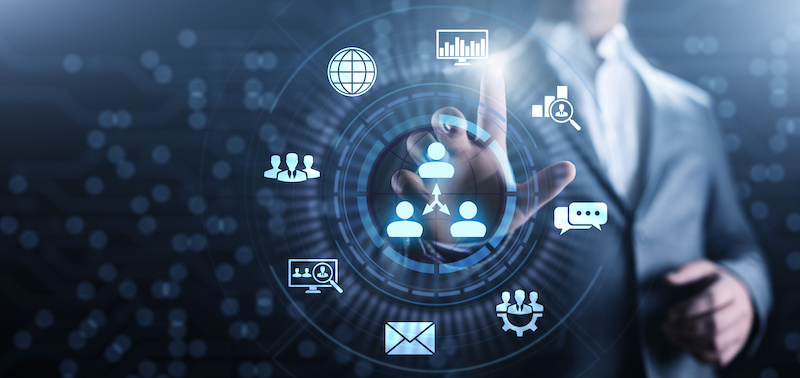 As we move forward into the final quarter of this year, there is a crazy mix of positive and negative signals. While continued growth is expected, markets have never been so changeable as inflation, supply chain and talent issues force distributors to keep customers close and happy.
Every disruptive business cycle produces an increase in the churn rate as customers reassess supplier relationships and processes, but this current cycle is unlike any other in depth, rebound and instability.
Some business organizations quickly turned to remote customer engagement strategies, but others were caught off guard and rushed to find the right tools for the job at hand. And that job description still changes every week. Some customers want suppliers to come back in person, others don't. Many long-standing customer contacts accelerated retirement; their replacements are often a few decades younger (or more). It's harder to get and hold the customer's attention, and selling has changed forever.
Market share is won and lost on the shoulders of these cycles, and competitors are fighting hard to convert customers. The traditional tool deployed by many distributors was to bring more vendors to the streets. But this cycle includes the meteoric rise in competitive sourcing alternatives and digital transparency. B2B selling has entered a whole new realm where the external selling model has become a more brutal tool, when a wider range of precision tools are required to meet your fragmented customers and prospects where they want to make money. business today. And in a much more cost effective way.
Some distributors are winning the customer retention war in this high-risk environment as they have expanded their toolbox for customer retention, market share and portfolio share gains beyond one unique external sales model. The tools include a more specific role definition for the sales and service roles. Or customer self-service digital tools for sourcing and purchasing. Analytics to create data-driven sales plans and target growth opportunities is one of the most powerful and under-deployed tools. If you haven't evolved your sales toolbox, now is the best time to raise it on the priority list to win the battle of customer retention in 2022.
There is still time to Subscribe to the sales GPS
Related to my thoughts above on upgrading the sales tools, I hope you can join me and my co-host Mike Marks from Indian River Consulting Group November 1-3 in Chicago so as we engage over 100 distribution leaders across many product areas in a two-day learning of the latest best practices and changes in B2B distribution sales today. We have top notch speakers: Justin Roff-Marsh, Mark Dancer, Colleen Stanley, Maria Boulden and Distributor Case Studies on Sales Transformation from Earnest Machine, Gustave A. Larson Company, LineDrive, Allied Electronics & Automation, Hisco and more.
Our program at Sales GPS this year is the strongest yet. We've got more real-time data and insight into what the future of distribution selling looks like, and how you can get there. We have added two sessions on the selling process and market analysis. We have core sessions detailing what effective omnichannel, hybrid, and inside-out selling models look like and how to embrace them, as well as sales compensation best practices and how to fix broken compensation plans. And if you just want to figure out the best way forward to improve your sales process, join Mike Marks and I for a half-day workshop on November 1 where we bring together the best of five years of research and learning in the distribution. specific business transformation.
If you haven't been to an MDM conference, we offer a mix of strategy, procedures, case studies, and networking to further your thinking on how to stop the gross margin bleeding, drive growth and drive more ROI from your sales process with an expanded set of sales tools and processes. Learn more about the 2021 GPS Sales Conference here.