How Kroger Boosted Customer Loyalty by Sharing Its "Passion" for Sustainability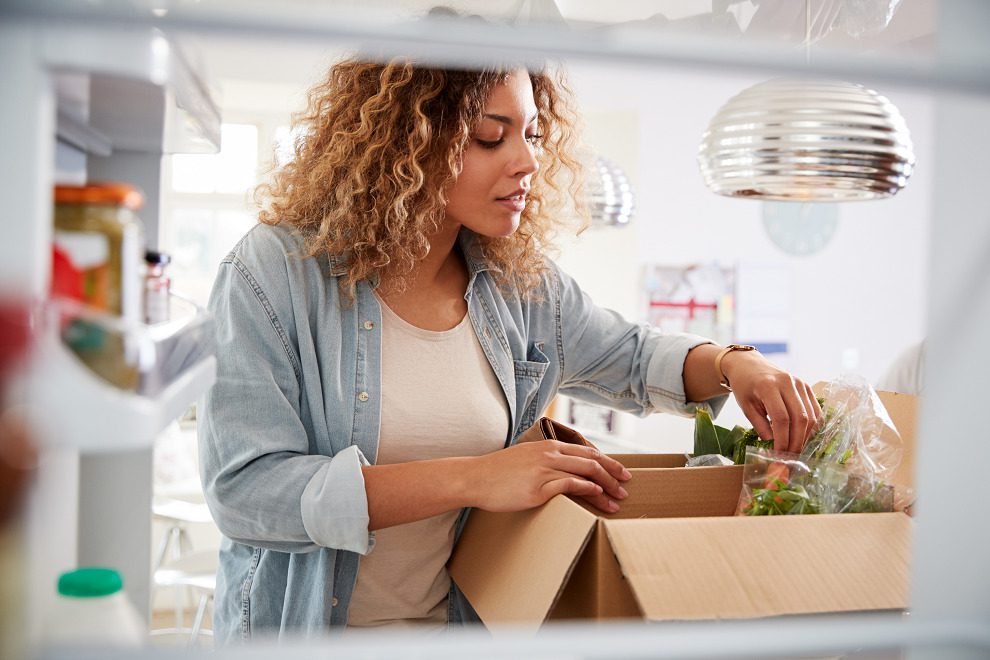 Many factors come into play in customer loyalty, from the most basic (offering quality products that buyers are looking for) to more emotional considerations. But just because those reasons are less tangible than a retailer's product assortment doesn't mean they're less important. Example: the Kroger Zero Hunger Zero Waste initiative.
"We started this platform as a strategic mission to solve big systemic problems related to food insecurity and food waste," said Barbara Connors, vice president of Commercial Insights at 84.51°Kroger's retail insights and data science company, in an interview with Retail Touch Points. "Customers who have participated in the campaign have both contributed to the cause but also increased their loyalty to Kroger. It proves that when a retailer or brand shares their mission and talks about the work they do – when they invite customers who align with that cause – it generates stronger connection and loyalty.
Connors shared additional information on what has changed – and what hasn't changed – in consumer behavior due to COVID-19, as well as advice on adjusting e-commerce and store offerings to better meet the needs of buyers.
Retail TouchPoints (RTP): Why do you think the Zero Hunger Zero Waste initiative resonated particularly with consumers?
Barbara Connors: In recent years, there has been an accelerated awareness of sustainability; we have all become much more aware of food insecurity and food waste, as well as a desire to support local and wider communities. Supply chain constraints meant that people felt food insecurity more directly and personally, regardless of income level. But while there was a desire [to do something] at all levels, there was also uncertainty about what we could do as individual consumers to have a big impact.
When we launched the Zero Hunger Zero Waste campaign, we invited the consumer to invest, and those who contributed to the cause also increased their loyalty to Kroger. Companies often don't talk about [these types of causes] out of humility and, rightly so, out of a desire not to capitalize/monetize an initiative that should be altruistic. But we approach it as something important to us, and we know that there are also customers who are passionate about it. That doesn't make it any less authentic, and now we know customers do want to hear about it — they want to know where the passions of the brands lie.
RTP: What have been the main changes in consumer behavior as a result of COVID-19, and which of them do you think will last beyond the end of the pandemic?
Connor: One of them, which we think will last, is the phenomenon of more people are cooking at home, although the reasons for this trend have evolved. It started because we had to cook at home: restaurants were closed and there were stay-at-home mandates, and even into the summer of 2021 some people were still not comfortable with eat out. Then the reasons shifted to people finding they had more control over what they ate if they cooked it themselves. For those who want to live healthier lives, cooking at home gives them more control.
Today, with rising inflation, customers are looking at the cost-benefit of eating out versus eating out, and find that they are getting more for their money. [from the latter]. So our projection for the remainder of 2022 is that 70% of the food people eat will be bought from a store instead of a restaurant, and we see this as a long-term change: people have adopted these new habits because they like it, they are good at it and it gives them a greater sense of control over [their diet] and how they spend money.
A related trend is that the pandemic has increased people's awareness of leading healthy lives. Maybe they were looking for extra immunity or thought they needed more functional benefits from their food – cleaner ingredients, less sugar, more protein. And we're talking about being healthy rather than just wanting to lose weight.
RTP: How have these pandemic-accelerated trends affected the growth of online grocery?
Connor: The convenience of online grocery shopping has been one of the biggest draws to shoppers, but convenience means different things to different people. The first is that it saves people time. They can shop from their couch, which helps them be faster, more efficient and smarter. For instance, [when shopping online] they won't be drawn into impulse purchases as they would by walking around the store.
The most lasting impact is that consumers are more demanding in terms of e-commerce and convenience. We looked at the behavior of different groups of consumers, for example those who are more price sensitive. These consumers take longer to build their e-commerce cart, which makes sense – they want to do more research and compare items. But it also indicates that e-commerce is not meeting their needs. Retailers need to make it easy [these] customers to compare items online, the same way they look at the store shelf. So there is still a lot of work to be done to ensure that the online experience meets the needs of all different types of customers.
RTP: What about the store environment?
Connor: There are a number of things retailers can do to support customers' desire to cook and eat more at home, for example with in-store merchandising of meal solutions and making it easier to find inspiration in the aisle. Retailers should also consider [stocking] no more on-the-go meals or meal kits, because [this trend] mean different things to different customers, and retailers need to cater to them across the spectrum. They should also provide more content, like recipe inspirations for quick meals and new ideas for people who are tired of the same old dishes.
There is a global opportunity for retailers and brands to help customers lead healthier lifestyles. It's true that people still struggle with it; They want [to do] but they don't yet. This tension or friction is an opportunity for brand innovation, such as healthier products where customers don't have to sacrifice taste or spend more. If retailers can put healthier options on the shelves and really lean into healthy foods, it can help bridge the gap between aspiration and reality.
RTP: Overall, what do you think will be the most important grocery trends for the rest of 2022?
Connor: What emerges is the desire for impulse and indulgence. A counterweight to the desire to live healthier lifestyles [is that we still] want to have fun. Part of that is the social aspect of people craving to reconnect with people and their desire to invest in experiences. We see pent-up demand and a certain optimism there: even with the uncertainty of the future, there is a sense that we need to focus on experiences.
We discovered this by looking at e-commerce clickstream data. For people building their eCommerce shopping cart [a few items at a time], the categories that tend to be added last to the cart are now more focused on social indulgences. Thus, alcohol is often the last item, along with health and beauty items and flowers. [The thinking is that] If you are planning to attend a party or go out on a date, you better look good and you better bring a gift.