How to Create a Customer Loyalty Program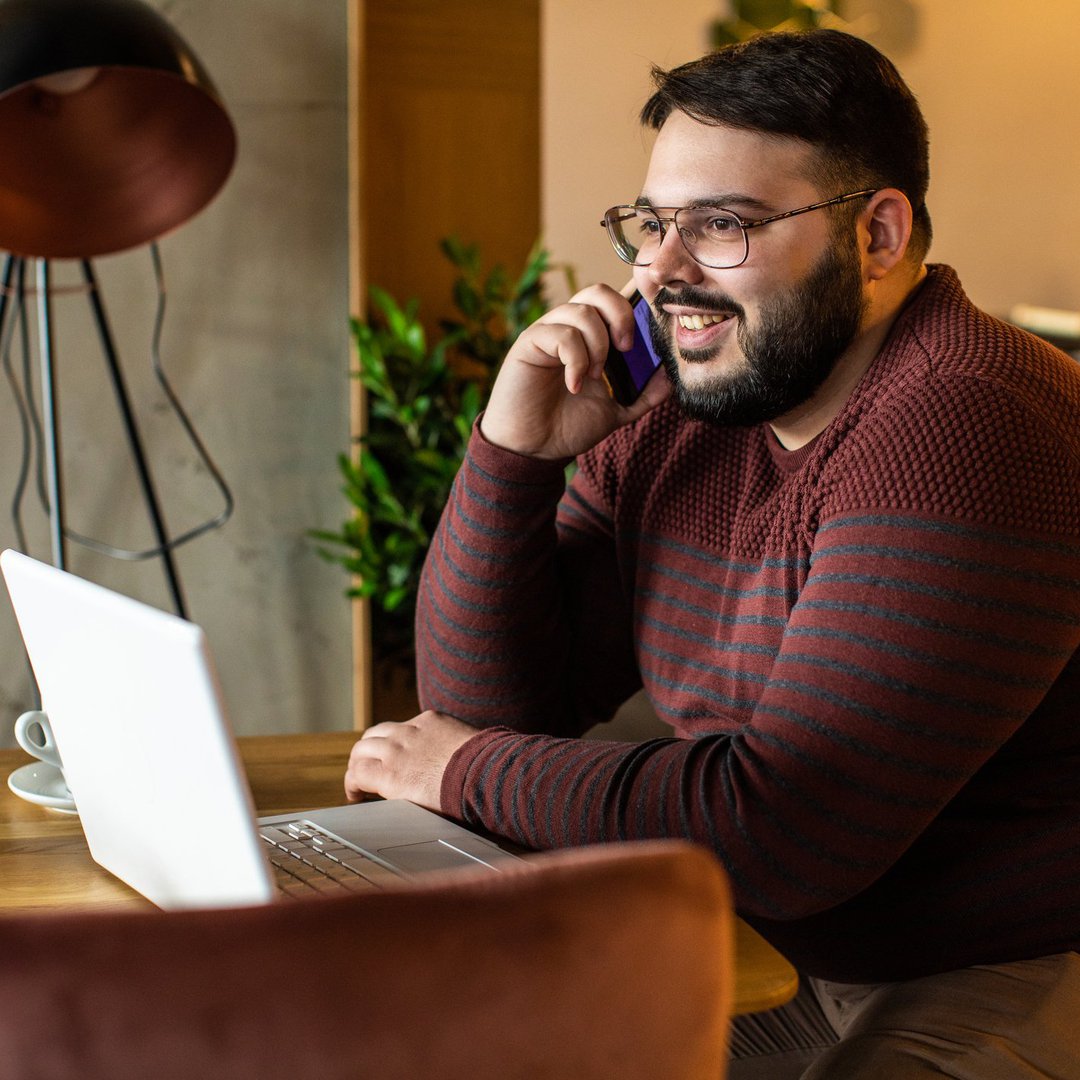 Establishing loyal customers will increase your sales while reducing your marketing expenses. Discover the best strategies for building customer loyalty for your small business.
There is a difference between regular buyers and loyal customers. The former regularly buys from you, while the latter does the same even though your competitors' products or services may be cheaper or better.
You want to pursue the latter, of course. After all, the more loyal customers you have, the more predictable and established your business becomes.
The good news is that customer retention doesn't have to be rocket science. By having strong customer retention strategies in place, you can foster customer retention and be on your way to Revenue Wonderland.
Overview: What is Customer Loyalty?
Customer loyalty is built on trust. It is a deep relationship between customers and companies forged through enriching encounters often initiated by the brand by showing real concern and a sincere desire to help its customers.
Like any meaningful relationship, customer loyalty is not built overnight. You need to be mindful, create a solid plan, and foster a reliable and repeatable strategy to produce a great customer experience. The better your customers' experience, the higher your customer retention rate.
3 Benefits of Investing and Building Customer Loyalty
Loyal customers can do wonders for your small business. Below are some of the benefits you can take advantage of to focus on customer retention.
1. Generate sales while spending less
Selling to existing customers is easier and cheaper. You don't need to educate them about your products; they have already bought and used them. You don't need to prove your reliability, as they have already experienced it first hand.
The same cannot be said if you are trying to win new customers. You still need to establish that your business is legitimate and that your products are easy to use and worth buying.
Studies show that acquiring new customers is five times more expensive than keeping those that already exist. This shows why investing in brand loyalty is essential. Not only is it good for sales, but it also works like magic on cutting costs.
2. Better conversions and sales
Loyal customers can spend 70% more than first-time buyers. The main reason? Trust.
These customers are likely to return to your store, buy more, and recommend your products to friends and family. All of these can increase your referral traffic, increasing conversions and sales opportunities.
3. Get valuable feedback
Loyal customers are not indifferent to the brands they support. They talk about it on social media, blog about it, and take the time to share valuable feedback with the company about the product or service they received.
New customers, on the other hand, often don't care enough to share their feedback. For them, this may be their first and last purchase or interaction with the brand, so there is no need to invest time in sharing what they think of your products.
How to Create a Customer Loyalty Program
When implemented correctly, rewards programs can attract new customers and skyrocket your sales – after all, they build customer loyalty. Consider these initial steps to creating an effective customer loyalty program.
1. Understand the characteristics of your customers
Create a loyalty program that resonates with your audience. To do this, offer customers rewards that your shoppers love. To find out what's important to your customers, use these tips:
Track customer behavior: Monitor customer behavior to learn more about their buying habits, preferences, and needs. Use the information you have obtained to come up with a satisfying and rewarding price for your loyalty program. For example, if you see more people buying through your mobile app, offer rewards points to customers when they buy this way.
Link customer feedback to your loyalty program: Offer rewards for non-transactional customer engagements, like giving testimonials about your brand or taking customer satisfaction surveys. This encourages your customers to participate, which puts you in a better position to learn more about them.
2. Choose a loyalty program that best matches your brand image and goals
You can build and expand basic types of reward systems based on the needs of your customers and your business. Here are some of the common types of customer loyalty programs.
Points program: For every purchase, customers earn points that they could use for future transactions on your store or other types of incentives. If you use Shopify, set up a points program with plugins, such as S Loyalty, to reward customers for purchases and referrals (among other things). The plugin allows you to easily create your rewards page using themes and editing tools.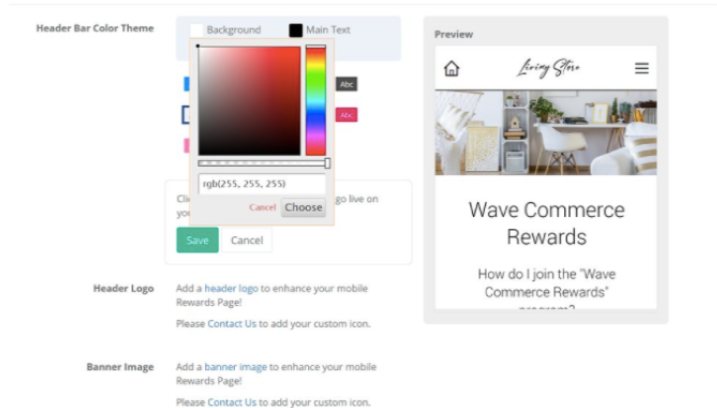 Paid programs: For customers to join this VIP list, a one-time or annual fee is required. Incentivize consumers to participate in your program with exclusive member rewards and other unique benefits.
Level programs: Tiered programs offer different incentives based on specific milestones. Milestones are usually measured in dollars, so the more your customers spend, the higher the level they enter and the more valuable the rewards they get.
Not all types of customer loyalty programs can work for your business. Use one that resonates well with your customers so they don't hesitate to participate.
3. Specify the type of customer behavior to reward
Base your rewards on the interactions that help move your customers down your funnel.
Consider these action-based rewards when creating your customer loyalty program.
Offer more reward points or exclusive discounts to customers who shop during off-peak seasons. This encourages them to buy more even on calm days.
Reward customers for referring others to your loyalty program. This motivates them to get talked about, which helps you drive more website traffic.
Offer incentives when customers interact with you on social media, such as following your pages and liking or sharing your posts. It's a great way to increase your audience's engagement and build connections.
Encourage specific products or purchases that exceed a certain value to help you sell particular items quickly while encouraging customer retention.
4. Segment your customers
Instead of creating generic loyalty programs, customer segmentation lets you personalize so your programs become more relevant and engaging. Segmentation also allows you to tailor your program mechanics to your customers' preferences, allowing you to send the right message at the right time.
5. Use customer loyalty program software
Use robust, feature-rich software to streamline your customer loyalty program. With the right software, you can track your results and adjust and optimize your campaigns.
Also be sure to use intuitive software. If your loyalty programs are hosted on complex and clumsy software, you immediately discourage your customers from participating.
Examples of Customer Loyalty
Take inspiration from these well-executed customer loyalty programs.
Starbucks Rewards
Starbucks' app-based loyalty program inspires customer loyalty and helps the company collect customer data to refine its marketing and sales strategies.

This is a great example of incentivizing customer purchases, centralizing transactions, and learning more about customers to improve your loyalty program and marketing approaches.
Sephora Beauty Insider Program
Beauty brand Sephora exemplifies the use of a loyalty program to connect with shoppers through a private community. The brand's Beauty Insider program offers different types of rewards that appeal to its customer base, from membership discounts to product samples and events.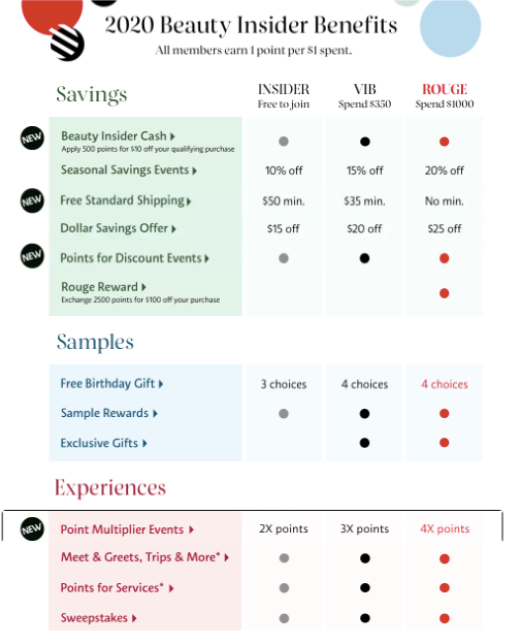 The program also nurtures a community, a space where beauty lovers can find inspiration and advice from other members. It's a great way to build communities, keep customers interested in your products, and build loyalty.
Grow your loyal customer base
You don't always have to fight tooth and nail to generate sales. Your loyal customer base is more than willing to support you by letting their network know about your products and purchases. This is why you need to grow your loyal customer base – you gain so much from having them.
Build on the tips shared above. As you customize and implement the strategies to fit your business dynamics, you are bound to generate more sales.