Nametag launches identification solution for customer support teams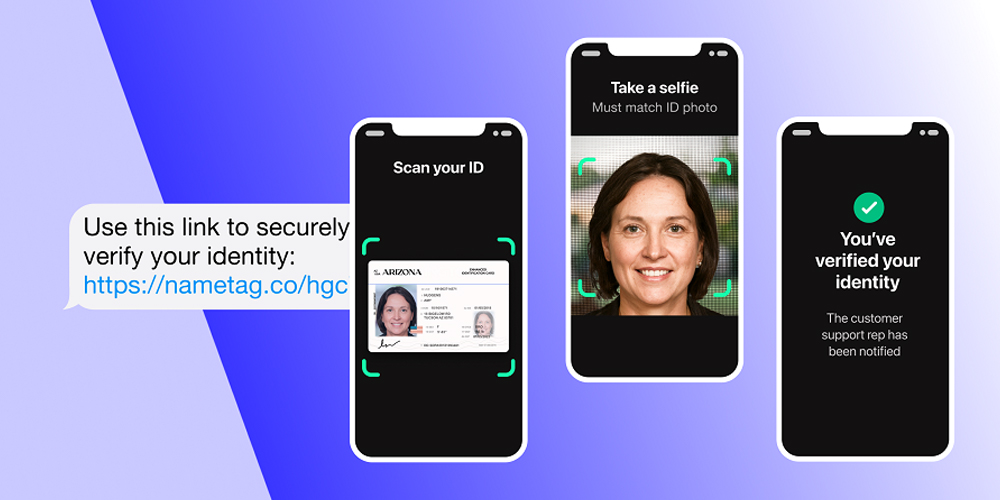 Compliance, News
With the rise in identity theft and digital fraud, Nametag launched an automated identification solution for customer support teams.
ID-Based Authentication Company Psuedonym launched a new identification solution that uses a no-code, out-of-the-box portal for verifying the identity of customer support teams.
Anyone who's ever called customer service for help with their account knows it can be a frustrating experience that doesn't feel safe. Trusting your identity online or over the phone is difficult. Previous identification methods were fragmented and insufficient as cybercrime, identity theft and digital fraud continue to reach record levels.
Verizon 2022 Data Breach Investigation Report found that 82% of breaches involved the human element, including social attacks, errors and abuse. Customer support teams are often on the front line in this battle and, until now, lacked the proper tools to protect their customers from fraud and account takeovers, without creating a bad experience.
Nametag's identification solution verifies an individual's identity, bypassing standard usernames, passwords and security questions. At the start of a customer support session, representatives generate and send an identity verification link via text, email, or chat.
Related: Insiders Pose a Threat to Healthcare Cybersecurity
Customers are asked to scan their government-issued ID, capture a selfie, and prove their identity in seconds. This experience leads to faster resolutions, reduced fraud-related disputes and increased customer satisfaction, according to Namtetag.
All of this is backed by Nametag's multi-factor identity technology, a new generation of multi-factor authentication (MFA), according to Nametag, which adds identity verification for greater online security. Multi-Factor Identity applies artificial intelligence functionality to form a real-time assessment of data sources and create a multi-dimensional view of identity verification.
"Verifying a person's identity online and over the phone is difficult, but interviewing your customers isn't the solution," Aaron Painter, CEO of Nametag, said in a statement. "The customer service experience has a direct impact on how satisfied and loyal your customers are and how likely they are to recommend your brand to others. Yet security questions do not prove account ownership or not create positive customer experiences."