Strengthen the customer relationship with more comfort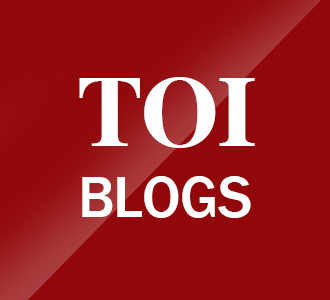 Today's customers are more empowered and better informed. As a result, expectations for exceptional customer service, sales knowledge, and strong technical support skyrocketed. The competition is immense for each brand as consumers do extensive research before purchasing. They expect businesses to respond to their needs and deal with their issues effectively through the channels of their choice and convenience. This is even more important when it comes to larger purchases. Not only will the consumer buy your product, but they will also expect the service they receive to be up to their expectations and easily accessible. After-sales services therefore play a crucial role in a customer's decision to buy.
For companies, after-sales service is the real strategic lever for customer satisfaction and loyalty. This allows them to build a relationship of mutual trust with customers, improves brand image, helps them stay ahead of the game and boosts customer advocacy. Conversely, poor customer service can have a negative impact on a company's reputation and performance.
So, if you are looking to make your business more efficient in terms of after-sales service, here are some tips to help you:
Build a strong logistics system: Customers are very likely to become loyal to a company that has a good warranty and return policy. This helps instill confidence in customers and encourage them to buy from a brand when they know they will have no problem returning or exchanging the product if a defect appears. Brands have also started offering in-home pick-up and home appliance repair service. These efforts instill trust and loyalty in customers and spark effortless conversations with them.
Listen to customers: While a brand can achieve customer satisfaction with the premium product, but the journey to achieve customer delight and loyalty is defined by the seamless, end-to-end experience the customer has with a brand, before and after sales. By building a loyal customer, the brand paves the way for several more customers through word of mouth advertising, which is still one of the most credible mediums in India. To provide seamless customer service, brands are leveraging AI to create chatbots and voice bots available 24/7, as well as enabling WhatsApp work orders for quick complaint resolution client.
Invest in a good customer support setup: Optimizing after-sales service not only leads to improved revenue, gross profit and operational efficiency, but also the overall customer experience. Today's customers want products that work all the time, and rising customer expectations are forcing manufacturers to evolve their often under-optimized after-sales service operations toward maximized uptime.
Appropriate training of customer service agents: It is essential that your customer service managers have access to the appropriate training materials and information so that they can provide excellent sales support. They must have the knowledge to satisfy your customers and the expertise to answer their questions and requests. Employees who are unable to resolve complaints on their own or seek help from their manager or co-worker can lead to employee frustration which may result in a poor corporate image. Properly training your agents will prevent a dysfunctional customer service experience.
Make your CRM agile: As customers constantly move and evolve, it has become even more important to focus on delivering exactly the kind of experiences they want. And to personalize experiences, businesses need to be agile, adaptable, and break down CRM silos. Research, identify and deeply understand your target audience, then use this information to design digital experiences that meet your customers' needs. A robust CRM system will have a shorter turnaround time (TAT) – with devices repaired in less than an hour, or a single day, or a single visit. Shorter replacement duration (30 days), customer support in regional languages ​​and EMI upon repair are some of the CRM measures to develop brand affinity among your target customers.
Today's customer pays for durability, quality, reliability and after-sales service. To ensure smooth and transparent customer service, brands need to be empathetic and approachable. Various brands are leveraging meaningful innovations to humanize technology to build customer trust, empathy, and loyalty. A significant innovation is to simplify the consumer buying journey and make it attractive. Brands are humanizing the customer experience by going the extra mile and delivering value to their consumers. For example, smartphone giants incorporate factors such as security, ease of use, and efficiency into their devices.
Brands are now approaching communication with the target audience in a "staggered" way, which means maintaining the same message throughout the warm-up phase, product launch, and then the sustaining (after-sales) phase. Communicating with customers authentically by reducing clutter and delivering a cohesive message that resonates with them goes a long way in building a strong and lasting brand-customer relationship.
A good customer experience starts with proactive planning and strategy. When your product or service is the perfect fit for your customer, don't let them lose out to rudimentary issues along the way. The post-purchase customer experience is a priority. For the next purchase, excellent after-sales experience will be the determining factor. Existing customers are the treasure of any business, but many brands ignore them and focus on acquiring new customers. You must be familiar with the old adage: it is much more profitable to persuade existing customers to repeat their purchase than to acquire a new customer. You need your current customers to build a reliable customer base.
END OF ARTICLE