What's next for customer loyalty? Forrest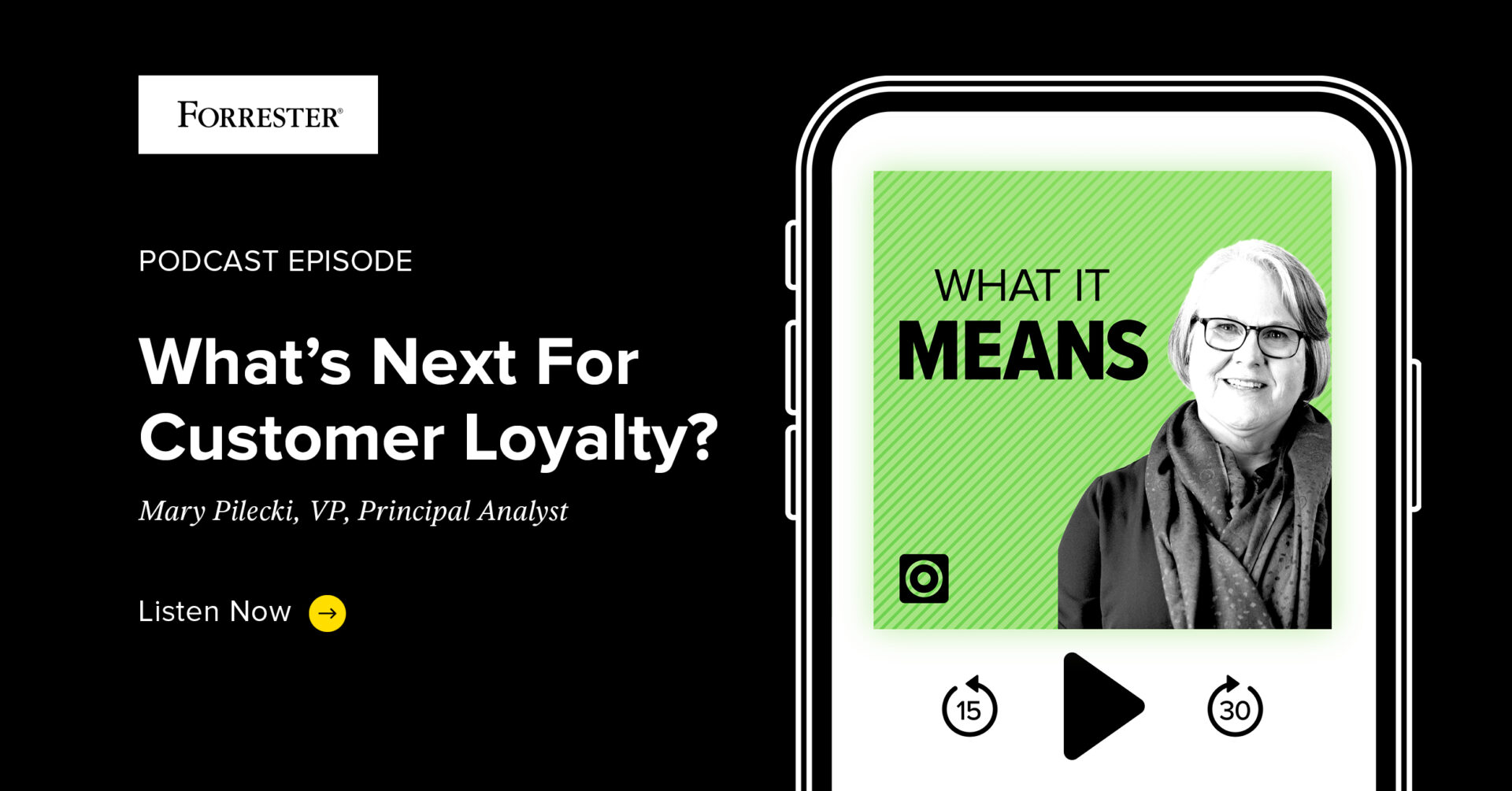 With:
Mary Pilecki, Vice President and Principal Analyst
Show Notes:
Some of the forces that have transformed business recently are reshaping customer loyalty programs. Brands must act quickly to create or revamp their programs to align them with customer expectations. In this week's podcast episode, VP and Principal Analyst Mary Pilecki discusses how loyalty programs are changing and what the future of customer loyalty will look like.
For starters, the digital acceleration that has taken place during the pandemic has spurred the digitization of loyalty programs. Pilecki cites Dutch Bros coffee as one of many brands that have successfully transitioned from physical punch cards to smartphone apps. In the first month of the rewards app's launch, Dutch Bros registered 1 million users. "Making this shift to digital will almost inevitably make the brand, the loyalty program, more efficient," she says.
Another recent trend in loyalty programs is consumers' desire to receive experiential rewards in addition to financial rewards. "Experiential" can mean early access to new products, more personalized loyalty programs and offers, or confirmation that feedback from advocates has been received and implemented.
Later in the episode, Pilecki discusses the impact of data impairment on loyalty programs and the deep connections that should exist between loyalty programs and customer experience (CX). She says highlighting your brand's corporate values ​​in your CX can be an effective way to generate an emotional response from customers, which, in turn, builds customer loyalty.
The episode ends with examples of how gamification and cryptocurrency feature in customer loyalty programs and the impact they can have down the road.
If you want to learn more about this topic, be sure to check out Pilecki's session, "Welcome to the Evolution of Consumer Loyalty," at our upcoming CX North America event, June 7-9, in Nashville. or online.