Win customer loyalty with real-time refunds
Yael BarakVP Product at Checkout.comtalks about the importance of payment options for online shopping and details the different ways e-commerce platforms can build customer loyalty when it comes to refunds
As businesses expand into new markets, their first concern with payments is usually about raising funds from customers effectively and efficiently. This is perfectly logical. Businesses need to understand the local payment ecosystem and establish systems and processes to optimize conversion and acceptance. Their income and success ultimately depend on it. But in today's fiercely competitive e-commerce landscape, successful merchants must also consider how they pay out money to customers. Returns are an unwelcome reality of online shopping, with between 10% and 40% of purchases being returned. But that doesn't mean traders can't turn a negative into a positive.
Research from Klarna reveals that 84% of shoppers will not return to an online store if they have had a bad return experience. It is therefore imperative that merchants make this return and refund process as easy as possible. If they do, they can ensure that they retain the business of those customers, rather than losing it to competitors.
Ensuring that a refund lands in the customer's account promptly and in full is an essential part of this process. This means that transparent payments are not just an operational consideration. They are a driver of consumer loyalty, revenue and, as 86% of e-commerce retailers in Europe told Checkout.com, a matter of meaningful competitive advantage.
Yet payments is an area that has historically seen little innovation. The result is that many businesses are still using legacy payment methods, like bank transfers, to issue refunds to consumers. As a result, most payments, especially those made across borders, remain slow, expensive and do not meet the standards now demanded by consumers. How then can businesses meet customer expectations and use payments as a driver of customer loyalty and sustainable revenue?
Speed ​​of payment
Speed ​​is a critical factor for businesses that want to create a winning e-commerce shopping experience. It's no different when it comes to refunds. The sooner a person receives their money after requesting a refund, the happier they are, the more loyal they become, and the more they will spend in the future.
A recent Raconteur survey found that 58% of UK consumers would spend more with an e-commerce merchant if they knew they would receive refunds promptly in their account. They would also spend 22% more if they knew an immediate refund was available. Traditional payment methods, such as checks and bank transfers, cannot provide the speed that consumers demand. Instead, businesses should consider modern alternatives. These can include real-time bank payments using systems such as SEPA Instant. Or they can use card payments by leveraging the Mastercard Send and Visa Direct rails.
Key point: Traditional payment methods are no longer suited to meet the demands of the modern consumer. Businesses should look at the other options available and prioritize finding a way to make refunds in real time.
Choice of payment method and currency
There is no single payment method. Each payment to each recipient is unique. The best way for a recipient to receive payments depends on a variety of factors, including the dollar amount of the payment, the region, and the nature of the transaction.
The option to select the payment method they use is not only nice to have for recipients. In fact, 81% of recipients say that choosing how they receive payments is very important to them. Businesses then need to prioritize understanding how their customers want to receive their money and have a solution to enable new payment methods when needed.
The same is true when considering which currency to use. Customers in Denmark don't want euros or Swedish kronor; they want Danish krone. And while merchants have worked hard to increase the number of currencies they can accept, there is a mismatch in the number of currencies offered for refunds that needs to be addressed.
Key point: Businesses need to understand who they are sending money to and offer recipients the flexibility to choose the payment method and currency that works best for them.
Ease of use
Receiving payments from a person or business in your own country is a challenge. But if the payment must cross international borders, the added complexity can introduce new points of failure and disruption. The different banking systems and regulatory jurisdictions are not designed to work in harmony, so money that has to cross them runs into more hurdles. Regional inconsistencies in data formatting and fraud prevention – to name just two challenges – can slow down a payment or even stop it altogether.
The right payment partner will alleviate much of the complexity of localization. The payee has a better chance of getting their money when they expect it when the payer uses a payment platform that can dynamically route a payment using automated local channels, global compliance monitoring and Data-driven enhancements like real-time account validation for every payment. .
Key Point: Leveraging cross-border payment rails designed for the 21st century gives payments the best chance of successfully reaching the recipient. This will reduce the burden and costs associated with handling exceptions for the payer and ensure that the recipient has no reason to view the brand negatively.
Data transparency
A surefire way to lose a customer is for the recipient to receive less money than expected. Yet hidden costs — such as provider, system, and currency conversion fees — can lead to precisely that. While some costs cannot be avoided, transparency ensures that expectations can be well managed. Publishing all costs, including exchange rates, is one way to build trust. Another way is to be transparent and predictable by providing recipients with real-time updates on the status of payments.
Key point: By using a payment solution that prioritizes transparency, businesses can provide customers with visibility into the end-to-end payment flow and all associated costs. This way, there are no surprises that could potentially harm the customer relationship.
Unlock a Competitive Advantage with Payments
Events in recent years have led to a sharp increase in cross-border shopping. For traders, this creates an unprecedented opportunity to tap into this demand and break into new markets. However, the key to capturing this revenue demand and opportunity does not lie solely in the ability to accept payments. Businesses also need to think about how they make payments quickly, transparently and efficiently, especially for overseas consumers. Get it right and the prize is lower costs, better brand loyalty, and customer lifetime value, all of which translate into more sustainable revenue.
This editorial was first published in our Cross-Border Payments and E-Commerce Report 2021-2022which taps into the fast-growing cross-border market and provides a comprehensive overview of the trends and developments that are essential in this space, being the ultimate source of information for e-commerce businesses wishing to expand globally.
About Yael Barack
Yael has been building and deploying global payment solutions for 15 years. She has worked with companies around the world to optimize the payment experience in verticals such as e-commerce, omnichannel retail, digital goods and subscription platforms. A product manager at heart, Yael is obsessed with customer experience and customer-centric solutions. Now, with Checkout.com, Yael covers segments such as payment facilitators, marketplaces, payment solutions and developer experience.
About Checkout.com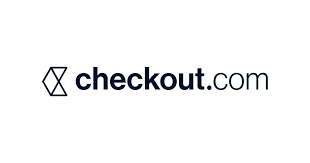 Checkout.com is a leading provider of cloud-based payment solutions that helps brands optimize their payments and payouts globally. The company offers improved acceptance rates, more granular and actionable data, a flexible product structure that merchants can tailor to their needs, and deep local expertise in key markets.