Zenith: relying on rewards to build customer loyalty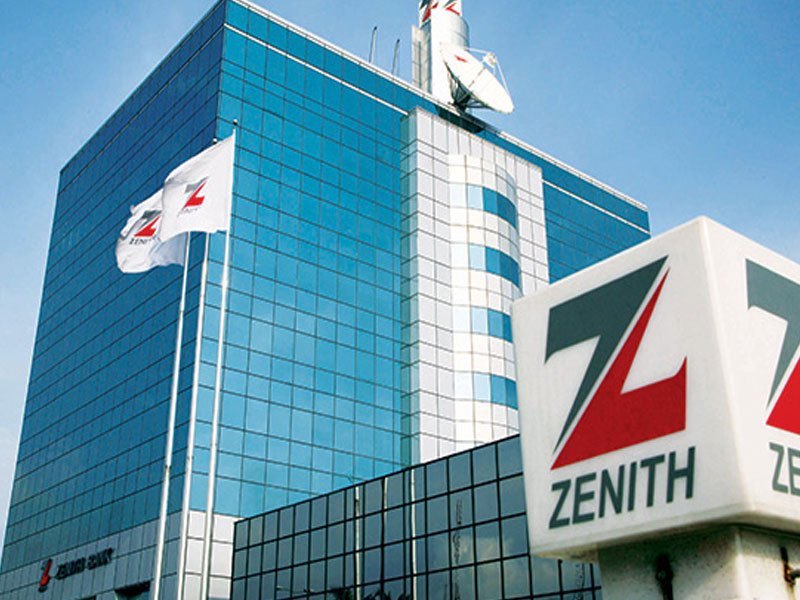 Oluchi Chibuzor writes about Zenith Bank's new initiative to expand its reach in the retail banking segment of the market
As part of efforts to expand its reach into the retail segment of banking, Zenith Bank Plc recently launched another season of its savings promotion.
The bank, which remains an undisputed leader in the digital space with several firsts in the deployment of innovative products, solutions and an assortment of alternative channels that guarantee the convenience, speed and security of transactions, has made progress significant in its retail banking dynamic. This is evidenced by the remarkable growth in volumes and value of transactions on its digital platforms and the strong growth in customer acquisition.
Therefore, in order to entrench itself in the retail segment of the market, the bank recently reintroduced its Zenith Bank Beta Life Promo Season 2.
The reward program is a bi-weekly raffle promotion in which the bank would give away gifts worth N150,000 each to 20 customers from February 1, 2022 to January 31, 2023. The draw takes place on the second and fourth Fridays of each month.
To be eligible, customers simply need to open a Zenith Bank account; fund the account with a minimum of N5,000 for the period; request and retrieve a Zenith Bank debit card (virtual or physical).
The promotion is open to new and existing Zenith Bank customers who maintain a minimum deposit of N5,000 for the period; request and retrieve a Zenith Bank debit card (virtual or physical) and download and register on the Zenith Bank mobile app or register for *966# EazyBanking.
"If you don't have a checking or savings account with us, or if you have an inactive or zero-balance account, now is the best time to open an account, fund or reactivate your account to earn exciting rewards each week Rewards will be awarded to winning accounts chosen by random draw by our computer program designed specifically for the purpose of the promotion.
"Random selection and awarding of prizes to respective winning customers will be verified by external auditors. Customers must maintain an active account with N5000, obtain a card and register for USSD or download the mobile app to become a winner You can open an account by simply dialing *966# on your phone and following the instructions, or you can open an account on our website," the bank said.
"It is possible. However, you are encouraged to make additional deposits in the following weeks," he added.
Indeed, one of the best ways for individuals to take charge of their finances in today's uncertain economy is to develop a healthy savings culture. While it may not seem like a priority early in life, experts say everyone (especially young people) should make it a priority to save and invest early, as Zenith Bank encourages through the promotion.
In fact, Dr. Barbara O'Neill, in "The Benefits of Saving Money," cited a report that found saving is linked to increased happiness. In fact, what the study found, according to O'Neill, is that people who are planners and who do forward-looking things such as setting goals and taking action (for example, save money) to achieve these goals feel happier and better in their lives. , than those who do not make plans.
Along the same lines, the Consumer Federation of America found a strong relationship between spending and saving plans and maintaining emergency funds. Particularly for low-income people, those who had a spending plan with goals were much more likely to have money saved for emergencies than those who didn't have a plan.
Economists and psychologists attribute such findings to the sense of control people have when they plan ahead and know what they need to do to get from where they are now to where they want to be, O said. 'Neill.
In Nigeria, the Central Bank and other players in the financial sector have always recognized the need to promote financial inclusion. This led to the launch of the National Financial Inclusion Strategy (SNIF). The strategy document sets out specific priority actions to be taken with the aim of reducing credit risks and transaction costs associated with serving the most financially excluded members of society. Some of these measures include initiatives to support the expansion and reach of digital financial services, increase banking agent networks, and promote more channels for cashless payments.
Therefore, the savings promotion initiative is one of many put in place by Zenith Bank Managing Director/General Manager, Mr. Ebenezer Onyeagwu, to ensure that the financial institution maintains its leading position in the area.
This follows the recent introduction of an artificial intelligence (AI) powered chatbot on WhatsApp named ZIVA (Zenith Intelligent Virtual Assistant), which enables customers to perform financial transactions and enjoy customer service in real time from their mobile phones.
With this solution, customers could sign up by simply adding the bank's verified WhatsApp mobile number 07040004422 on their mobile devices, agree to the legal terms and conditions, and then start a conversation.
This product allows the bank's customers to interact and conduct transactions around the clock on the encrypted WhatsApp platform, he added.
The bank further explained that with the ability to respond to chats/queries anchored on the existing WhatsApp platform, customers could open new accounts, receive instant transaction notifications, check their balances on the go, transfer funds and recharge airtime. They could also confirm checks, pay bills, apply for loans, freeze their accounts, and request mini-statements, among other banking services.
Commenting on the AI ​​banking solution, Onyeagwu said, "The launch of ZIVA is driven by the need for additional secure communication channels with our customers as we deepen our retail penetration.
Speaking in more detail on the WhatsApp chatbot, Onyeagwu noted that, "Since the behavior model of the modern customer dictates that they want to engage with brands on their channel of choice, this was really important to us. as a leading financial services institution and pioneer of several technological innovations in the financial services industry to implement this solution in order to continue to create value for our many customers who, by the way, were using already WhatsApp as the main communication channel.
Zenith Bank's continued search for retail deposits, combined with the strategic rebalancing of its funding base, reduced its cost of funding from 2.1% in 2020 to 1.5% in its fiscal year ending December 2021.
This was among the factors the bank's shareholders saw that led them to unanimously approve the bank's proposed final dividend, welcoming the final dividend payment of N2.80 per share, bringing the total payout for FY 2021 at N3.10 per share with a total value of N97.33 billion.
Shareholders gave their approval at the bank's 31st Annual General Meeting (AGM) held recently in Lagos.
Founder and Chairman of Zenith Bank Plc, Mr. Jim Ovia, thanked shareholders for their unwavering loyalty, which has seen the bank rise to the top of the country's financial services industry, and assured them of the the bank's commitment to consistently deliver superior value to them.
Speaking on the financial institution's performance, Onyeagwu said, "If you look at the history of the bank over the years, Zenith Bank has always grown, and even during the pandemic, we have maintained a trajectory of reasonable positive growth. Growth comes as we deploy our digital capability to grow more businesses, simplify our service processes, make our processes more efficient, and address customer complaints.
"Besides developing new products, we are discovering new verticals, especially in the retail segment, which are generating significant revenue."
He added: "Meeting shareholder expectations means we have to work harder. The team is dodged, hardworking, resilient, and most importantly, we have a very supportive board that comes with senior guidance.
Despite a difficult macroeconomic environment aggravated by the COVID-19 pandemic, Zenith Bank Group recorded a year-on-year (YoY) growth in gross profit of 10%, from N696.5 billion the previous year to N765. 6 billion. This was driven by a 23% year-on-year growth in non-interest income from N251.7 billion to N309 billion and a 2% year-on-year growth in interest income from N420.8 billion naira to 427.6 billion naira.
Its pre-tax profit also increased by 10% from N255.9 billion to N280.4 billion for the current year. The increase is due to revenue growth and very good management of the cash portfolio which has increased efficiency, resulting in interest expense falling by 12% from N121.1 billion in 2020 to 106.8 billion naira in the current. year.
Indeed, Zenith Bank is living up to its strategic objective which includes continuously improving its ability to meet the growing and dynamic financial needs of its customers as well as supporting high-quality growth through quality-impacting investments. of service to its existing and potential customers, constant upgrading of its ICT infrastructure, constant investment in the training and retraining of its personnel and regular reinforcement of its charter for the provision of customer services with regard to the constantly changing needs of clients.